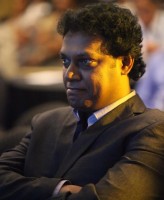 Head of Curatorial
Bio
KKR, as he is fondly known to his peers and friends, is an educator, an acclaimed author, and an authority in his field. A triumvirate in Commerce, International Business and Management with an M. Phil. and Ph. D., he has earned a reputation for being a superior preceptor and administrator par-excellence. He is currently the Director of one of the top-graded management institutes, and is a senate member of one of the top-graded universities. He has many publications to his credit: the very well-received book on Business Communication and From Campus to Corporate, through Macmillan. He has also developed and published cases through Elsevier Publication. An accomplished and prolific organizer, he has initiated many breakthrough forums, the first of their kind, designed for the comprehensive development of his students. A fervent globetrotter, he has visited many nations in pursuit of his academic interests and participated in international conferences to share and enrich his thirst for knowledge. He was nominated from the United States for the International Visitors Leadership Programme held in the USA. He was awarded the 'Best Management Educator' by the World Management Congress in 2010. And he also received the 'B-School Leadership Award' from World Education Congress in 2012. Dr.KKR has been trained by the Entrepreneurship faculty, London School of Business on the mentoring programme on "Tools for Growth". He is the founder of www.brandthinkmarketingdo.com and contributes prolifically to leading newspapers and magazines. Dr.KKR mentors students on all these, while he guides doctoral candidates and advises on career choices and consults on: Brand Management, Marketing, Entrepreneurship and Education Management.
Areas of Expertise
Marketing / Branding, Advertising, Sports Marketing & Promotion, Entrepreneurship, Digital + Social Marketing/Media, Mentoring start-ups, Education Management, Event Management and Consultation, Retail Marketing , Strategic Marketing & Communications
I'm passionate about
Education – within classrooms & beyond!